Philippines Struck by Second Big Earthquake in Three Days
Posted On October 31, 2019
---
MANILA — A strong earthquake struck the southern Philippine island of Mindanao on Thursday, rattling an area still unsettled from a quake that killed at least eight people two days before.
The earthquake on Thursday, which the United States Geological Survey said was a magnitude 6.5, struck about 25 miles southwest of Davao City, the regional capital of 1.6 million people. There were no immediate reports of casualties.
Tuesday's quake, a magnitude 6.6, caused wide destruction of schools and other buildings on Mindanao. Classes in the area have been canceled since Tuesday.
An earthquake of magnitude 6.6 sent people scrambling as it shook buildings and disrupted power supply on the Philippines island of Mindanao, killing at least two and injuring dozens https://t.co/RtCm3XomWI pic.twitter.com/uCDg0eX2Ti

— Reuters (@Reuters) October 29, 2019
When Thursday's temblor struck, more than 12,700 people from nearly 60 villages were in evacuation centers, having been forced from their homes in Tuesday's quake. Thursday's quake sent residents panicking and threw ongoing aid efforts into chaos.
"We need laminated tents and mats because the residents are sleeping outside evacuation centers," said Emmylou Taliño-Mendoza, governor of Cotabato province. "We also need water or water containers, mosquito nets, food packs, and blankets. As for medicines, we need medicines for hypertension, coughs as well as anti-tetanus shots."
The quake also caused the power to go out in large parts of the affected provinces, she said.
Cellphone video shows the badly damaged exterior of a hotel in the southern Philippines after another strong earthquake struck the region. https://t.co/eotP0jlChI pic.twitter.com/XbeHUIFyUz

— ABC News (@ABC) October 31, 2019
Images circulated on social media showed the collapsed facade of the Eva's Hotel in the nearby town of Kidapawan. The authorities initially feared that up to 10 people could be trapped inside the building, but the town's mayor, Joseph Evangelista, later confirmed that no one was inside at the time.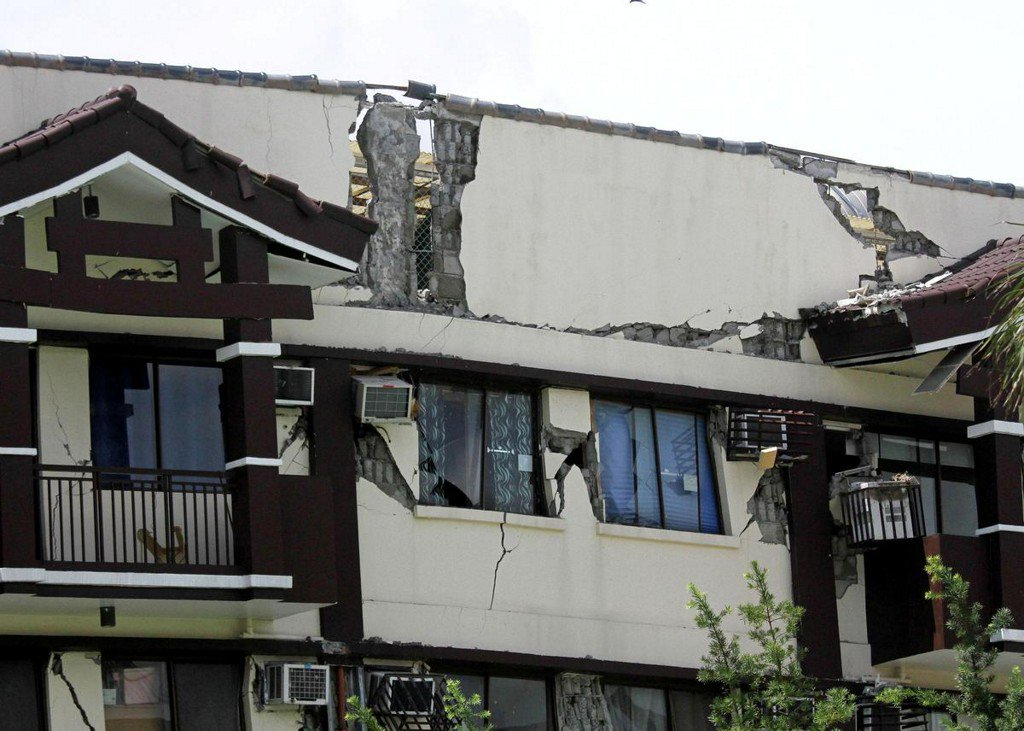 President Rodrigo Duterte, a former mayor of Davao, was in the city on Thursday when the latest temblor struck, said Senator Bong Go, an aide to Mr. Duterte.
Video: Tremors felt after M6.8 earthquake hits Mindanao in southern #Philippines pic.twitter.com/xakGYp9OYD

— CGTN (@CGTNOfficial) October 29, 2019
"A crack appeared on the president's bedroom wall when the earthquake happened this morning," Mr. Go said. "The president is safe and there is no need to evacuate him."
---
Trending Now