---
NASA Claims Chemtrails over our oceans is nothing more than pollution!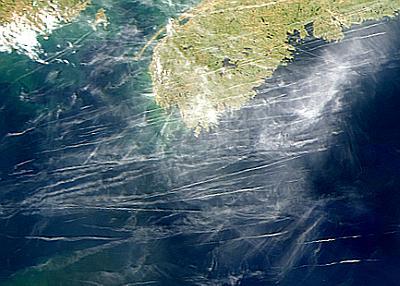 NASA tells us that the shockingly visible and very extensive "tracks" (or trails) being witnessed on satellite imagery over oceans are ALL the result of pollution being produced by ships, which is, in turn, creating "clouds" as an unintended consequence. Does the "official narrative" from NASA actually hold up to an examination of the facts?
NASA is nothing more than an arm of the military industrial complex, covering the tracks of the climate engineers and SRM operations is a part of their mission.
Please view the 7-minute video below and come to your own conclusions.
---
Trending Now