The Sun Targets The Earth with a Huge Coronal Mass Ejection
Posted On December 8, 2020
---
Sunspot AR2790 is more potent than it looks. Yesterday (Dec. 7th @ 1632 UT), the relatively small spot unleashed a C7-class solar flare and hurled a CME toward Earth. Extreme ultraviolet cameras onboard NASA's Solar Dynamics Observatory recorded the explosion:
A pulse of X-rays from the flare ionized the top of Earth's atmosphere, causing a minor shortwave radio blackout over South America (map). Affected frequencies were mainly below 10 MHz. Ironically, the flare itself was a source of strong radio emissions. Ham radio operators may have heard a 'roar' of solar static during the blackout.
Now for the interesting part: The explosion almost certainly hurled a coronal mass ejection (CME) toward Earth. Preliminary images from the Solar and Heliospheric Observatory (SOHO) show a halo CME leaving the sun a few hours after the flare: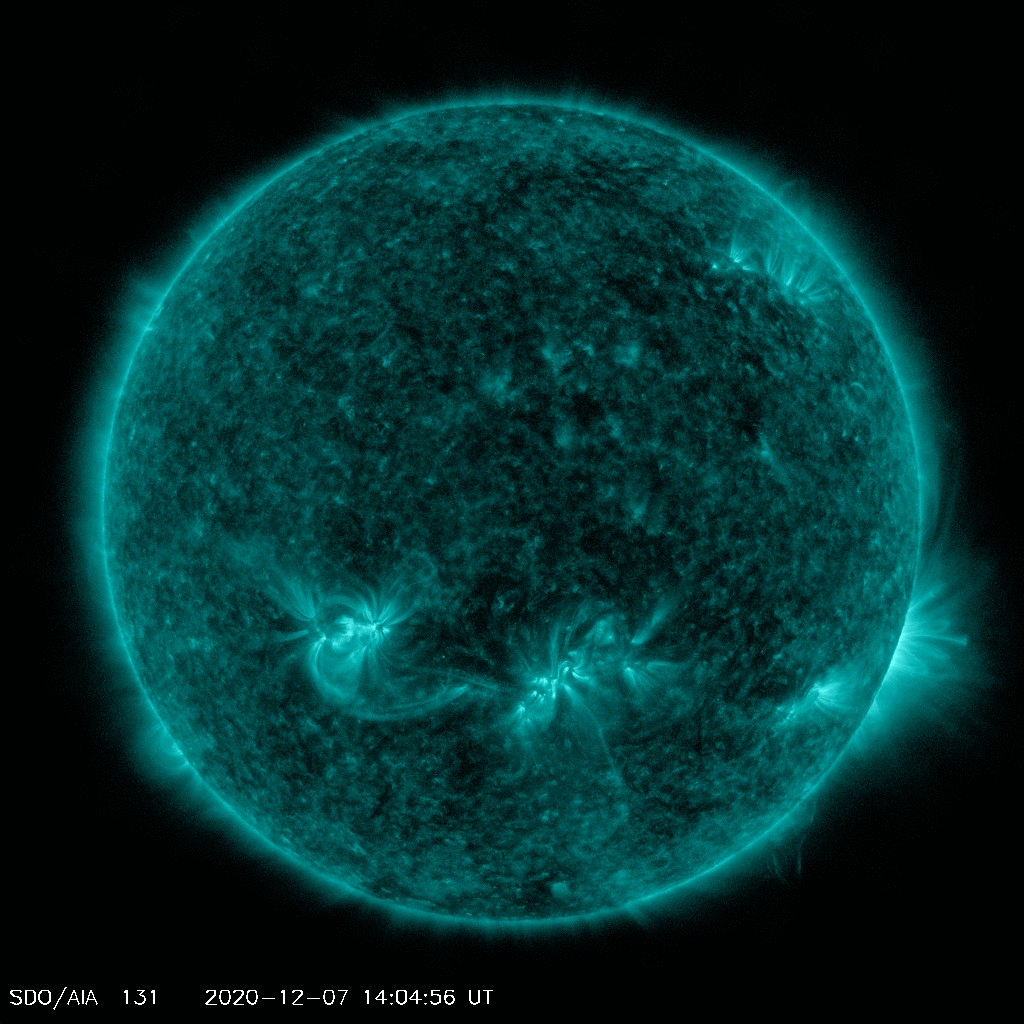 NOAA analysts are modeling the storm cloud to confirm an Earth-directed component and to estimate its potential arrival time. Our best guess is a Wednesday-Thursday (Dec. 9-10) impact, causing G1-class geomagnetic storms. However, confirmation is required, so stay tuned.
CME UPDATE: Updated coronagraph imagery is now trickling in following the eruption around AR 2790 on Monday. A full halo, Earth-facing CME is clearly evident and this means our planet's geomagnetic field should experience an impact as early as Wednesday. A geomagnetic disturbance, quite possibly reaching storm levels should be expected. Aurora sky watchers should be alert by mid-week.
An eruption around region 2790 on Monday (Dec 7) peaking at 16:32 UTC and measuring C7.4 was observed by the Solar Dynamics Observatory (SDO). A coronal mass ejection (CME) was produced and will likely have an Earth-directed component. This could be good news for aurora skywatchers by the middle of this week.
The latest Planet X photo capture during the Halo CME
---
You may also like